Fall of the Slots and Rise of the Video Game Slot Machine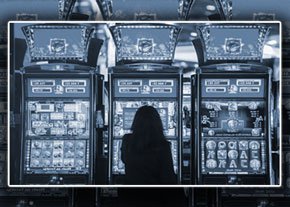 With the decline in revenue from slot machines, it looks like casinos might be moving towards skill-based video game gambling machines in a bid to entice new players. On this page of our website, we are going to explore the decline in revenue from casino slots as well as look at new technology and video game gambling machines that are skill-based.
Traditional Slot Machines are On the Decline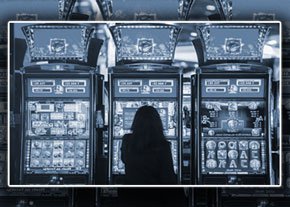 In the United States, it has been reported that revenue from slot machines has been in decline for the past number of years. In terms of casino revenue this is a big problem as the majority of money from casinos both online and offline tends to come from slots games. The reason that is being suggested for the decline is that these games mainly appeal to older gamblers and players over the age of fifty. The problem with this however, is that most people visiting the likes of Las Vegas are under the age of fifty and so there is nothing to appeal to them. Today's younger gamblers want more and pushing a button or pulling a lever and watching reels spins is not something that appeals to them.
A Move To New Technology
In an effort to tackle the decline is revenue and the lack of interest in slots games, casinos are looking at different and new types of gambling machines and one such solution comes from GameCo. It's called the Video Game Gambling Machines (VGM). The VGM is a new type of machine that will allow players to gamble on video games using their skills at these games to determine the payout they receive. Players will be able to play a number of different games too while they gamble against the house. The types of video game machines that will be made available include:
Racing
First person shooters
Fighting
Sports
Puzzle games
Hidden Objects
Match 3
Multiplayer Online Battle Arena (MOBA)
Skill Based Slot Machines
The birth of video game machines seems to be taking the casino industry by storm but what are they and how do they work? The VGM was developed out of need and is only available because of advancing technology. It's the Generation-X kids that are paving the way for these gaming changes and casinos need to get in on the action. Game providers are taking slots a step further all the time from online to mobile to the integration of social media. These casino developers are not creating skill based slots that will attract the new generation of video game fans. Go on casino-noir.com to get a thrilling experience and an unforgettable gaming night. All players, no matter if they are new or regular, can play their favorite games for free, using the no deposit bonus promotions. They can feel safe when playing because this online casino provides a high level of security.
Some of the more recent slots games already blur the distinction between video slots and video games and these include titles like Art of Heist by Playson, Castle Builder 1 & 2 by Rabcat, and X-O Manowar by Pariplay. NetEnt's new Emoji Planet is another.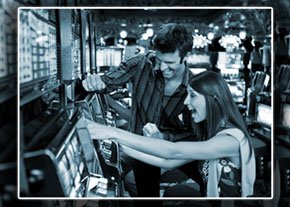 The VGM is an electronic gaming terminal like the slot machine where you insert money to play and then receive cash payouts depending on your game results. The way the game is played however is very much like a video game and is therefore largely skill-based. Players bet against their own skill set and the score they think they will achieve and payouts are calculated based on this. The games also have a strong story element to engage players.
Will We See Video Game Slot Machines Online?
It's not clear when video game slot machines will be made available online in their full form but there are some games as mentioned in the section above that you can play already. Another experience that players can have online right now is that of an Adventure Casino where they have to complete missions or progress on a map to receive awards and achievements. Online slots are really popular and you can play with No deposit bonuses (Free spins as well) and win real money at the best online casinos.
Traditional land-based slot machines still make up approximately 75% of the casino revenue each year in the United States so it's easy to see why they are embracing the new video game gambling machines.
The first VGM to hit casinos comes from GameCo and they have introduced the first FPS arcade-style gambling machine called Danger Arena. The game has done really well and has been followed up with titles such as Pharaoh's Secret Temple, a match 3 style game, and Nothin' but Net which is a basketball game.
GameCo are also working with Bandai Namco to bring a VGM version of the Soul Calibur to the market. Other titles coming to market include a T2: Terminator 2 FPS VGM and a Steve Aoki-branded game.
VGMs are still very new and we have to wait and see how well they continue to perform as time passes but things are looking very good so far and we could see them arrive at online casinos in the very near future and have them available on desktop and mobile devices. Whether they will take over from online slots we can't say and judging by the popularity video slots and progressive jackpot games have at online gambling sites, we can't see that being the case any time soon.